Are you targeting all patients with your marketing efforts? If so, it might be a wise idea to narrow your focus. With a targeted landing page, you can set up an entire website (or section of your website) that is entirely focused on a treatment your practice specializes in, such as full-mouth dental implants or All-on-4.
This can set your dental practice apart from other similar offices in your area and give you an edge over the local competition.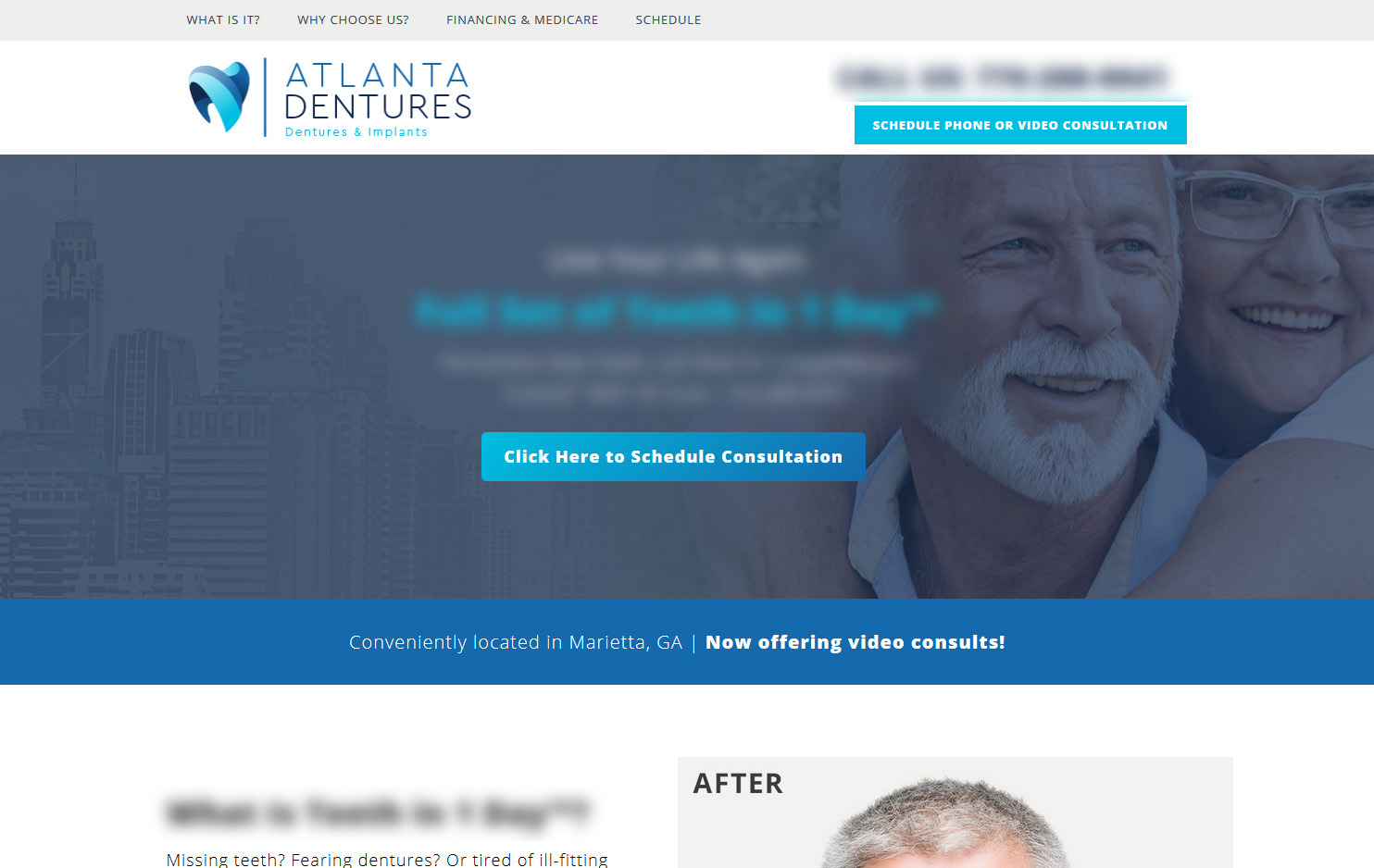 Benefits of Targeted Landing Pages
Targeted landing pages are ideal for a variety of reasons. Here are some of their benefits:
More Effective Google Ads: With a targeted landing page, you can maintain a consistent message from your Google Ads to the landing page, which makes them more efficient/effective. On the other hand, if your target audience clicks on a Google Ad and the content on the landing page isn't consistent (or is too generic), they'll bounce.
Better Leads: These dental implant landing pages will only convert patients who are likely to be ideal candidates for full-arch implants. Since the entire page is targeted toward them, you get better leads.
Easier Social Sharing: It's easier to share targeted social media posts related to full-arch implants as well. Share the page with your followers and ideal candidates will visit it.
Credibility: Targeted landing pages establish you as a credible expert for the landing page topic. With a whole landing page dedicated to full-mouth implants, potential patients will easily identify the fact you are an expert in this treatment area.
---
---
---
---
Full-Mouth Implant Landing Pages
We help you set up your targeted landing page for full-mouth implants from scratch. We've helped dozens of All-on-4 dentists create compelling, beautiful targeted landing pages with high conversion rates and tracked phone numbers so you can see the return on your investment for yourself.
Your landing page will be optimized for consistency, feature the latest design techniques and be built for an enjoyable user experience. You can feature text, video, images and more—all highly targeted for full-mouth dental implants.